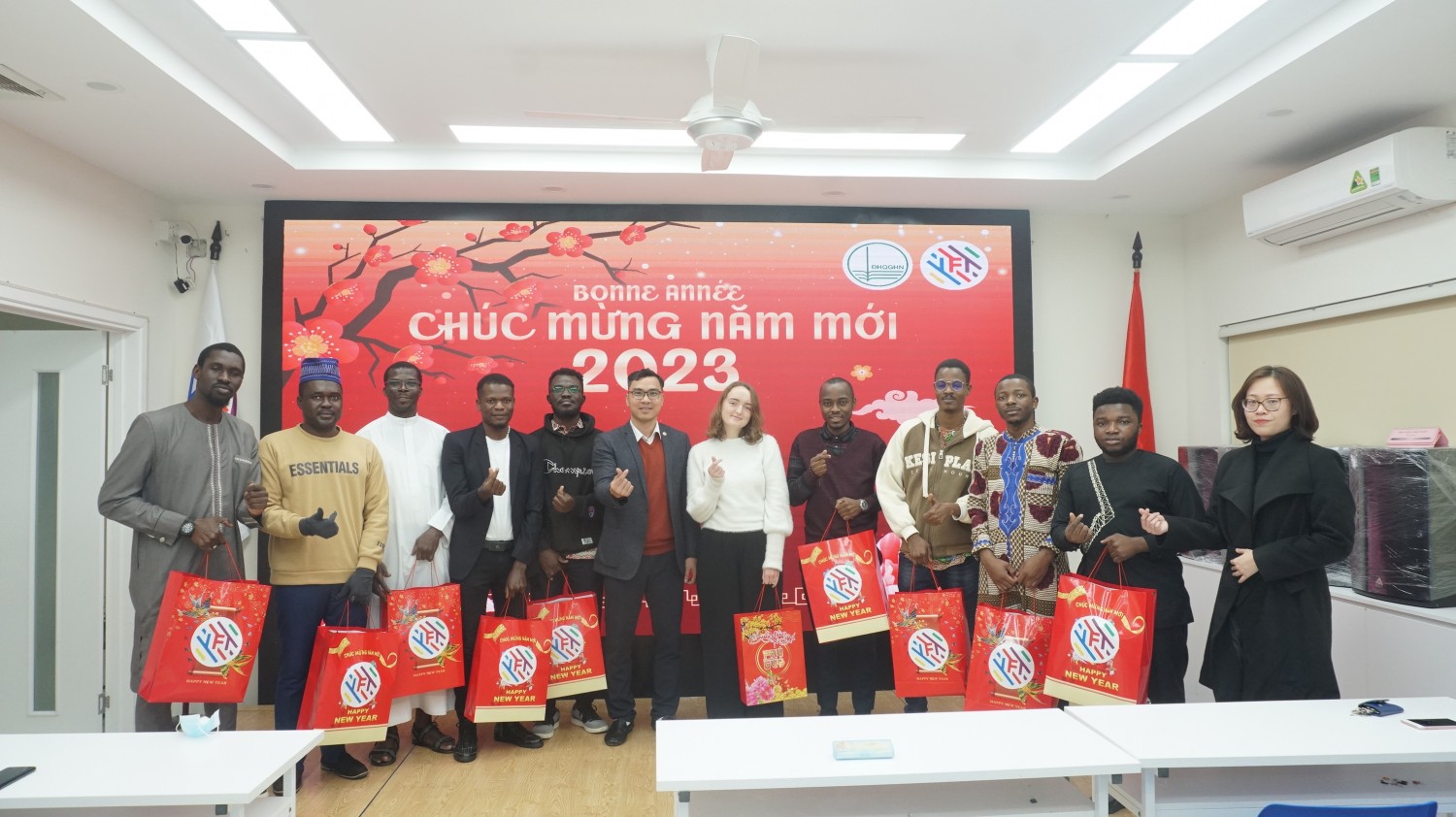 Attending Tết gift-giving program, the representatives from IFI included Mr. Phùng Danh Thắng, Director; Ms. Nguyễn Trà My, Specialist of Center for University Programs Management and Continuing Education (IFI-PUF) and international students from the Republic of Togo, the Republic of Cameroon, the Republic of Congo, etc. living at VNU's dormitory.
At the event, the Director Phùng Danh Thắng expressed his sympathy for students who are celebrating the New Year far from their hometown. Mr. Thắng also stated that IFI always made its best effort to help international students to celebrate Lunar New Year in Vietnam comfortably and cozily.
Aba Mekongo Pascal Joseph, the representative of international students, showed sincere gratitude to the Board of Directors and IFI staff for always taking care of all the students. Additionally, Joseph expressed his impression of the international, multicultural environment at IFI and sent New Year greetings to all lecturers, staff, and students working at IFI: " The international learning environment created by IFI with various students from diverse cultures is totally amazing. As a result, we, students from many parts of the world, had the opportunity to study, meet, and get to know each other in a multicultural environment. Most importantly, the training program at IFI allowed us to pursue and fulfill our dreams. I would like to send my thanks and New Year greetings to all the lecturers, staff, and students at IFI".
Here are the key moments of the gift-giving event: