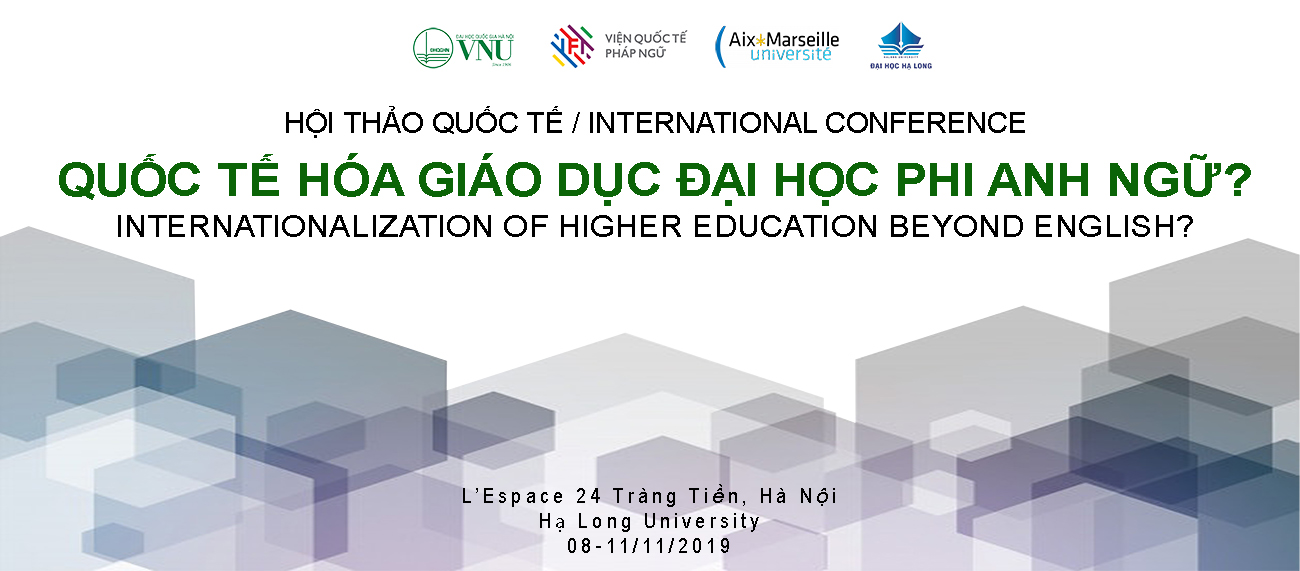 For more information: here
Internationalization is becoming more important in higher education and is becoming synonymous with the widespread use of the English language. English has become the dominant teaching language and is used in science publications and other academic activities. In some developing countries, the language is compulsory for teaching and enrolment.
This widespread use of the English language has many advantages, but also creates problems, such as the erosion of cultural diversity and making access to higher education unfair. It creates "Academic colonialism" and creates disadvantages within the education systems of non-English speaking countries.
Topics of interest for submission include, but are not limited to:
General issues about globalization and the internationalization of education

Language in teaching and research

Experiences of the multilingual internationalization of higher education

International cooperative models for higher education
Organizers:
International Francophone Institute

International and Comparative Education Research Group (ICERG), University of Brunei Darussalam

Hạ Long University

Interdisciplinary Centre for the Study of Literature in Aix-Marseille (CIELAM), Aix-Marseille University
Scientific Committee:
Dr. Ngô Tự Lập, Director of IFI (Vietnam)

Prof. Dr. Phan Le Ha, Senior Professor, Founder and Lead of ICERG, University of Brunei Darussalam; also Full Professor, Department of Educational Foundations, College of Education, University of Hawaii at Manoa (USA)

Prof. Zamogilny Sergey, Saratov University (Russia)

Prof. Corinne Flicker, Aix-Marseille University (France)

Assoc. Prof. Dr. Noor Azam OKMB Haji-Othman, Dean, Faculty of Arts and Social Sciences, University Brunei Darussalam (Brunei)

Prof. Tôn Thất Thanh Vân, Paris-Est Créteil University (France)
Deadlines:
Proposal submission: October 18, 2019
Full text submission: October 25, 2019
Submission Guidelines
Proposal (subject, 3-5 keywords): less than 500 words.

Full text (summary and keywords): less than 5000 words.

Language: All language is approved, but for the slide and summary it will need to be submitted in English.

Recipient: lam.ifi@vnu.edu.vn , cc: myle310@vnu.edu.vn

Tel: 024 37 450 173/ Ext 306

The full text is drafted in the form of .doc, with the author's name, phone number and institution name.

For more information: conf4.ifi.vnu.edu.vn

Thanks and Best Regards!