The event will provide an opportunity to communicate with IT experts, participate in one of the four sections, discuss the Internet future with well-known bloggers, and suggest ideas for youth communique that will be formulated at the end of the Forum.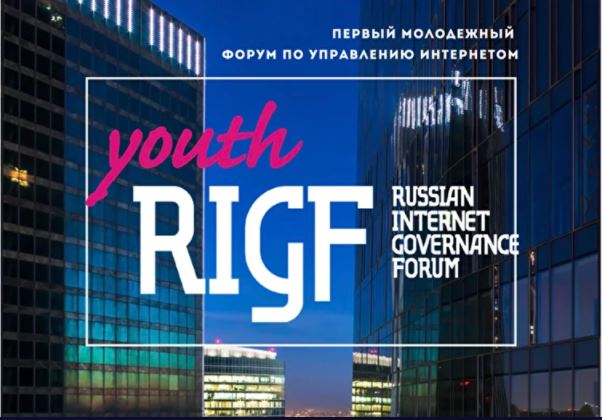 The program sections:

9:00–10:00 Participant registration, welcome coffee

10:00–10:30 Opening Ceremony

10:30–11:00 Coffee and networking

11:00–13:30 Group work (in 4 parallel sections)

(Non) Virtual Reality
The online format has become an integral part of many people's life in the world. Digital technologies penetrate deeper and deeper into society, economy, culture and education. This makes the problem of digital addiction more and more urgent, especially among the youth. Where is the line between the real and the virtual, between the use of technology to comprehend the present and immerse yorself into the digital world?
Digital Economy: Utopia or Dystopia?
The COVID-19 pandemic has dramatically accelerated the changes of the past few years in the country's economic system. More and more companies in the world are using the power of the Internet in their day-to-day business. And the IT sector therefore has become more competitive. Many countries, including Russia, actively pursue the digital economy development, as well as speed up the process of transferring all monetary transactions to online. How would this kind of transformation impacts Russia and its youth?

My Personal Data: Whose Is It? Who Does It Belong to?
The personal data that users of mobile apps and social networks share on a daily basis goes far beyond their names, email addresses and documents. Where is the line between economic feasibility for business and violation of consumer's privacy? What personal data do users share and how often do they do it unconsciously? To what extent do the issues of control over the personal data collection and processing depend on people? And to what extent do they rely on the perfection of legal tools and technologies?
2020 Is The Year of Tiktok. Is It a Hype or Main Platform for Youth?
2020 is a unique year in terms of the social media's impact on our lives. The pandemic is the main reason for this process. The growth in the number of users of such platforms has reached unprecedented high. A number of news and the widespread hype around them on social networks has become the number one topic for discussion in society. TikTok is a great example. The Clubhouse is also growing fast. However, the future development of social networks is still unknown. Some of them are doing everything to remain on top. Apparently, TikTok and Clubhouse will be replaced by another social network in the near future. What will it be? This is what we need to figure out.

13:30–15:00 Lunch, networking, fun-zone activities

15:00–16:00 Group work (continued)

16:00–16:30 Coffee and networking

16:30–17:30 Master classes with leading experts

17:30–19:00 Final discussion. Awards ceremony

19:00–20:00 Musical perfomance

In addition, Youth RIGF will host fun zones with educational workshops and IT platforms, where the neural network will write a new poem, and "gadgets" of the "good old days" era will warm the heart with memories of childhood.

Registered at the Forum will be able to participate in master classes and other activities from our partners, and young IT specialists will have a chance to become a laureate of the Youth RIGF prize.

Preliminary program and registration form on the website: http://youth.rigf.ru/en