I.GENERAL INFORMATION
Presentation
The program provides learners with: (1) in-depth knowledge of banking and finance; (2) skills in applying Fintech tools in the banking and finance sectors; and (3) the knowledge, skills, and spirit of entrepreneurship. The program aims to train high-quality human resources in the fields of banking, finance, Fintech, and related fields in the era of the Industrial Revolution 4.0.
Strong Points: This is the program
European Standards, Global Recognition;

Pioneering in Vietnam and 2

nd

in Southeast Asia

50% of the program is taught by highly qualified professors from France and the UK with work experience in London-Fintech Capital of Europe;

Attractive career opportunities in the banking and finance industry in the age of digital transformation;

Student exchange opportunities and internships in France, UK.

Scholarship opportunities for excellent students.
II. PROGRAM
Program content
75 European ECTS credits, with 16 knowledge blocks. The subjects of the program belong to the following knowledge blocks:
Introduction to program

Banking I: Retail banking

Banking II:

M&A for investment banking

Fintech I: Emerging sector

Fintech II: Coding for finance and fintech

Connecting to the real world I

Research methodology and dissertation outline

Banking III: Investment products

Banking IV: Compliance

Banking V: Operational risk management

Banking VI: Fiduciary responsibility

Fintech III: Advanced tools

Connecting to the real world II

Career path

Internship

Dissertation
For detailed program: Here
The program is taught simultaneously in IFI and the Oxford campus of EM Normandie, UK. The opening ceremony of Session 1 took place at IFI on March 26, 2021.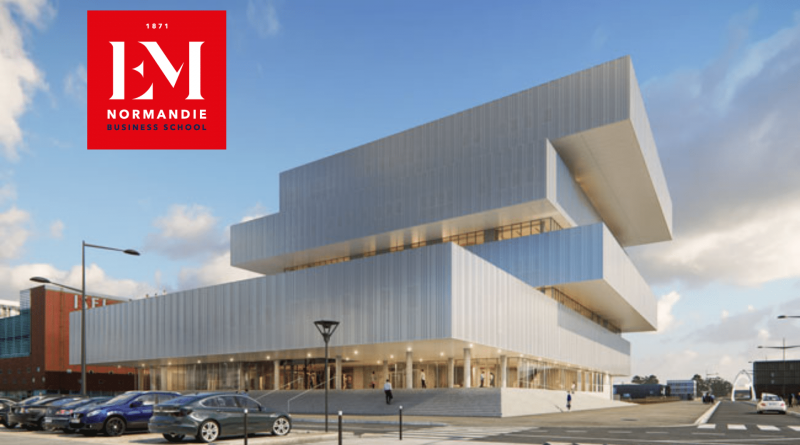 Teaching Method
Combine classroom teaching (lecturers; seminars by experts from the business) with professional experience; internship and thesis
III. ADMISSION
Admission scale & procedure
Admission scale: 35 students / class / course
Admission procedure: File review and Interview
Admission Criteria
Qualifications: Students who hold a four-year bachelor degree or equivalent

Bachelor of major groups: Economics, Business, Finance - Banking - Insurance, Accounting - Auditing, Information Technology, and Computers.

Candidates who do not have the above knowledge or are not accepted by the admissions committee need to take an additional knowledge course organized by IFI.

English: IELTS 5.5 or equivalent. Candidates who do not comply with the English language requirements may participate in the pre-Master language preparation program organized by IFI.
Timeline
Submission: August 30th, 2023 (or until it reaches the quota)
Opening: 10/2023.
IV. CAREER OPPORTUNITIES
FinTech uses technology to meet the needs of clients working in Finance and Banking. The industry's purpose is making optimum use of technology so that it guarantees a more efficient service than traditional approaches to banking.. FinTech occupations range from starting a business to many other positions such as:
Digital banking Project Manager

Product Manager at a Fintech

Financial Analyst at an investment bank

Corporate Analyst in a multinational

Financial Services startups Consultant at a professional services firm

SME Client Relationship Manager at a Fintech or Retail Bank
V. TUITION FEES AND SCHOLARSHIP (2023-2024)
Tuition: 175.000.000 VND (~6.500 Euros)
Admission fee: 1.050.000 VND (~40 Euros)
Scholarships:
- President's Scholarship for international students (2 scholarships: 100% tuition fee waiver, housing support in the dormitory of VNU, for students from countries with priority in foreign policy of IFI)
- Free housing support for international students (in the dormitory of VNU, open to all international students, the duration is based on the actual time studying in Vietnam)
------------------------------
CONTACT
Center for Management of University Programs and Continuing Education, IFI
Room 207, Building E5, 144 Xuan Thuy, Cau Giay, Hanoi (Vietnam)
Tel : +84 24 37549505 Hotline: +84 96 235 1619
Email: admission.ifi@vnu.edu.vn
Web: www.ifi.vnu.edu.vn